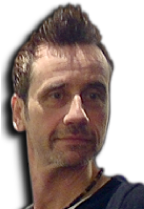 Welcome to Michael Hulsmann's German Voice Over pages.
Michael is a highly experienced voice-over artist based in London, UK.
A native German, Michael has been in the industry for 16 years, working for major international clients and top London agencies.
Although his natural habitat are the renowned recording studios of London's Soho, he also has his own state of the art recording studio at home.
As a seasoned voice-over pro Michael has worked extensively in recording content for commercials, corporate video, television, video games, e-Learning and language courses, audio guides and radio as well as film dubbing. Among his specialities are lip-synching and character voices. He is currently the German voice for high profile campaigns of Toyota, Canon, Esso, Sony XBox and many more... Michael is also an experienced voice over director and has overseen many sessions for high profile clients.
Use the links to learn more about Michael and peruse audio and video demo clips that feature his voice or to get in touch.

You can also download a copy of Michael's CV in pdf format.